02.06.18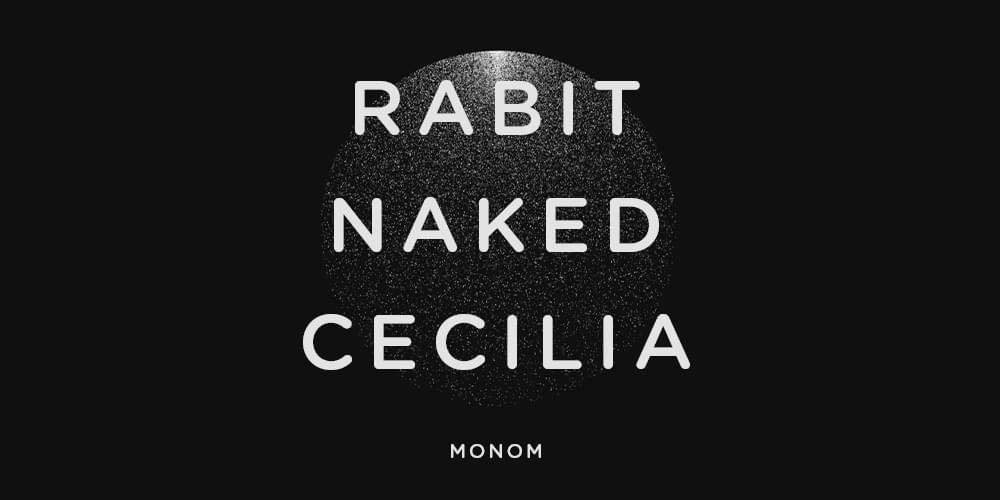 Halcyon Veil Showcase live in 4DSOUND

Rabit + Naked + Cecilia 02.06.18 in Berlin, MONOM @ Funkhaus Berlin
Tickets for Halcyon Veil Showcase live in 4DSOUND
Berlin
---
Information
On June 2nd MONOM will present a Halycon Veil label showcase featuring founder Rabit, experimental noise-duo NAKED and multidisciplinary artist CECILIA who will be celebrating her newly released 'Adoration' LP.
Halcyon Veil promotes a world that is non-sectarian, supporting creative work and representing a place where universal minds, regardless of creeds or dogmas, may abide, attuned with such vibratory forces within as make for love, goodness, justice, and peace, that Nature may continue her creation without interruption or interference.
MONOM lends itself as a tool for artistic expression allowing each artist to explore the realm of spatial sound using the most advanced spatial instrument in the world built by 4DSOUND. Each composition is created especially for the system, specifically for the night.
_______
RABIT
Rabit is Houston producer, composer, DJ, and record label owner Eric Burton. Chiseling out a bold vision of sound since 2012 Burton has slowly worked his way to the forefront of an international group of artists seeking to create a fresh and uncompromising perspective on future dance music and the very fabric of the club landscape.
Much like his contemporaries, Arca, Lotic and Toxe, Burton combines industrial, hip hop, noise, and sound collage to foster sonic spaces for the exploration of sexuality, gender, race, embodiment, and injustice. Starting his career in 2012 with several EP's, splits and singles, it was his 2015 debut album, Communion, released on NYC's Tri Angle Records, which garnered him broad attention by international audiences and the music media. Inspired by the talent emerging around him, 2015 also saw the launch of Burton`s own label Halcyon Veil, a collaborative release with NON's Chino Amobi as well as a official remix for Björk's VulnicuraLP.
In 2016 Rabit was featured heavily as a producer on Elysia Crampton's Break World album, Elysia Crampton Presents: Demon City (with Chino Amobi, Why Be, Rabit & Lexxi). Additional time was invested in Halcyon Veil releases of artists such as Why Be, Angel Ho and Abyss X.
In 2017 Burton reconnected with Björk for production work on her upcoming release Utopia.
Additionally Rabit released his sophomore album Les Fleurs Du Mal via his own Halcyon Veil imprint in November 2017.
Succeeding 2015's groundbreaking album Communion, Les Fleurs Du Mal is the work of an artist attempting to navigate the boundaries of self and world in an increasingly chaotic environment. It is a declaration of position, and also intent. A personal milestone, the canvas turned wholly inward­ a psychedelic tapestry of dreams and inner worlds, defiantly expressed through texture, color, melody and rhythm.
Les Fleurs Du Mal can be best understood as an arena, a place for the artist to explore confluent ideas without the harms of judgement. A spielraum, described by the author Frances S. Connelly, ­"The grotesque Spielraum functions as a vehicle for mediating the ever­collapsing boundaries of the known.... it is an action, not a thing ­more like a verb than a noun. The grotesque is best understood as something that creates meaning by prying open a gap, pulling us into unfamiliar, contested terrain."
A tribute to the Rococo style, the carnivalesque, sidereal sound, acousmatic processing, modular synthesis, drone, new age, folk, and noise, the album can potentially be seen as a statement triangulating itself with Elysia Crampton's Demon City and Chino Amobi's Paradiso, both of which feature the artist himself. Both projects suggested new, independent worlds, and Les Fleurs Du Mal can be seen in the same light, a product of intentional sequestering, in the hopes of creating something pure, singular, and human.
The album's twelve movements are also defined by their search for new and interesting ways to create an audio experience. Think of it as an aural version of handwriting, composed using a combination of cut­ups, randomization, spectral processing, and poetry. Rabit is joined by special guest vocalists CECILIA and Chino Amobi, with album co­production courtesy of CECILIA, and famed Coil member, Drew McDowall.
" It's a lot of God and a lot of sex. Some rebirth, stagnation and death and some hope." ­Courtney Love
"....to seek the face I had before the world was made." ­Joel ­Peter Witkin
_______
NAKED
NAKED are Agnes Gryczkowska and Alexander Johnston, a London­based duo engaging with noise, industrial, experimental and extreme forms of electronic music. Their recent EP— Total Power Exchange — released on Halcyon Veil, uses the sounds of sex, vomit and noise to create a heavy, spine­crushing noise hybrid with Salò­birthed vocals.
Taking its title from a masochistic practice, Total Power Exchange refers to a sexual relationship or activity in which there is the submissive and the master ­ the control filters down to all aspects of the submissive's life and existence ­ which can also be taken as metaphor for socio­political control. NAKED live up to every letter of that premise, subjecting the listener to a barrage of unpleasantries/ecstasies in the destructive maul of "Unleash Me", then drowning them like "Yellow Tears" in the cistern with the paso­doble flashcore battery of "Spit", before sousing ears with incendiary sonics in "Disease", and obliterating the senses via tirade of blastbeats and unrepentant squall in "Whip".
NAKED's live performance is an integral part of their practice ­ it penetrates, caresses and obliterates all senses. Raw, primordial and uncontrolled, yet ephemeral and highly emotional, their live presence is characterised by the extremity of vocal and sonic deliveries, Agnes' confrontational destruction of the boundaries between performer and audience, lighting capable of inducing altered states of consciousness, olfactory interventions, and raw power electronics. 2017 saw NAKED release two new music videos and an alternative national anthem for DAZED which followed the release of their debut album Zone and a collaboration with Mykki Blanco. They have performed at Unsound Festival, City Hall in London for the Serpentine Galleries, SXSW, RBMA and Cafe OTO and are set to announce their first live dates in Asia.
https://www.facebook.com/welcometonkd
https://www.instagram.com/naked_nkd
https://twitter.com/NAKED_____
________
CECILIA
is the dissociative metamorphosis of multidisciplinary artist Mélissa Gagné, whose practice spans music, video, installation, performance and theatre. Active in Montreal, New York and now Naples, Italy, she recently collaborated on two songs on Les Fleurs du Mal, the latest album from Halcyon Veil founder Rabit. Her musical output under previous DJ/producer alias Babi Audi includes harrowing electronic releases Club Dead LTD (Hoss Records, 2015) and Mommy Dust (self­ released, 2015) as well as the visual concept mix 6 Page Letter (DIS magazine, 2016). Gagné is also the creator of hybrid stage works, notably Nailed High (Mutek, 2017) and Sochi Snow (Sight & Sound, 2015). CECILIA is announcing her first full ­length album, Adoration, out via HalcyonVeil in May 2018. The 33­minute, 10 ­track LP follows last year's visual EP Charity Whore, released on Yves Tumor's Grooming Label. She performed alongside artists such as Drew McDowall, Chino Amobi, Yves Tumor, Marie Davidson, Rabit, RP Boo, Dj PayPal and Inga Copeland.
https://www.facebook.com/babiaudi/