20.04.18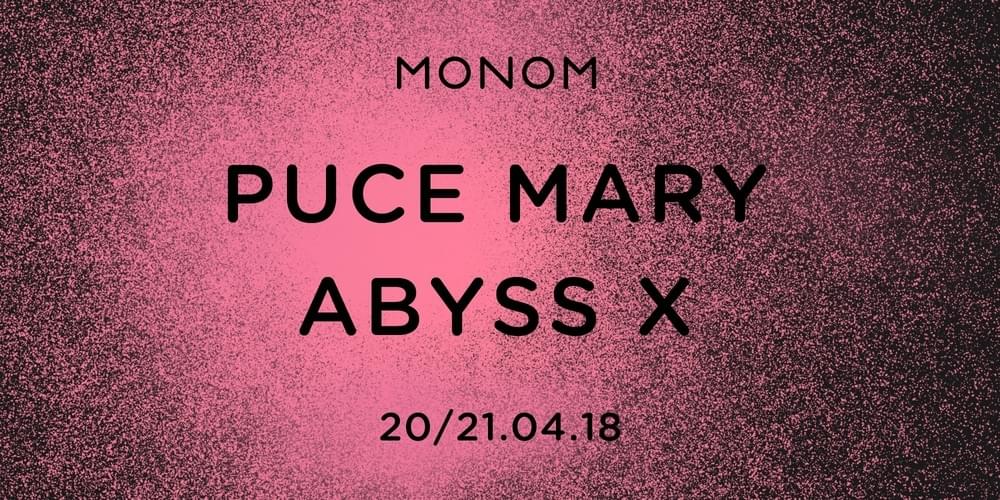 Puce Mary & Abyss X - Live in 4DSOUND

20.04.18 in Berlin, MONOM @ Funkhaus Berlin
Tickets for Puce Mary & Abyss X - Live in 4DSOUND
Berlin
---
Information
PUCE MARY (POSH ISOLATIONS, IDEAL RECORDING)
Puce Mary is the solo moniker of Copenhagen based sound artist Frederikke Hoffmeier. Since her first LP released in 2013, the project has then explored the fields of industrial noise and experimental music with a vast amount of releases on labels as Posh Isolation, iDEAL Recordings, Ascetic House and Freak Animal featuring collaborations with noise artists such as Loke Rahbek, Dan Johansson of Sewer Election and Rodger Stella of Macronympha. Her current other projects are JH1.FS3 and Body Sculptures. The performances and releases portrays her work methods to be many and diverse from textured sound collages and noise, to straight forward industrial music. She has performed throughout Europe, Japan, Russia, Canada and America.
https://soundcloud.com/pucemary
___
ABYSS X (DANSE NOIRE AND HALCYON VEIL)
Abyss X is a Cretan-born multi-disciplinary artist currently residing in Berlin via NYC. Her music productions exemplify a defiantly hyper modern, searingly raw approach to electronics, where the uncanny hymns of her mother country collide with tortured club aesthetics, where the organic meets the electronic. Her live performance manifests beyond the sole operation of electronic gear with her choreography, stage presence and theatrics all playing a key role in an overall audience experience of immersion and freedom. Since launching her music alias in late 2015, she has released on acclaimed labels Danse Noire, Halcyon Veil and Infinite Machine. She also runs her own label SHXME, a not-for-profit initiative which aims to support campaigns with a focus on social change.
https://soundcloud.com/abyssxxx