01.09.19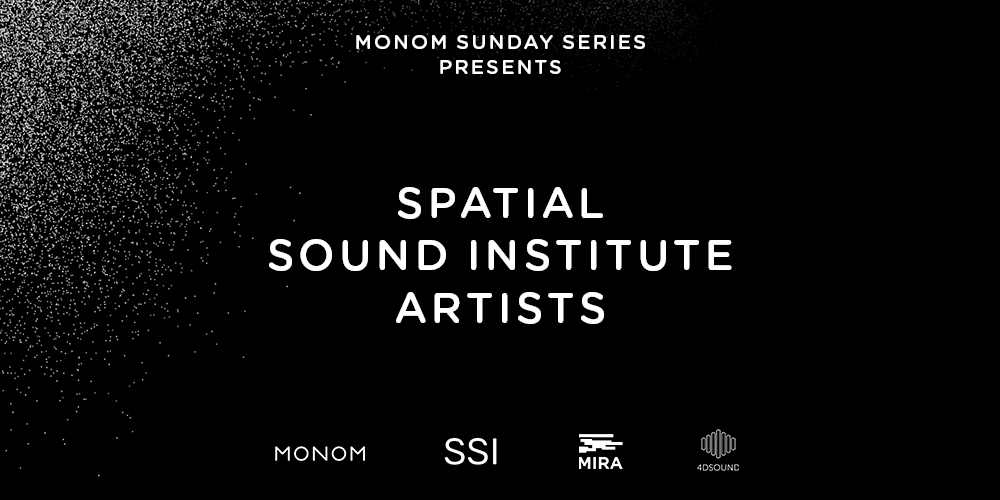 Sta/g-mos by Kate De Lorme

01.09.19 in Berlin, MONOM @ Funkhaus Berlin
Tickets for Sta/g-mos by Kate De Lorme
Berlin
---
Information
Each Sunday this September, MONOM will present a single artist whose work has been developed while in residency at The Spatial Sound Institute (SSI) in Budapest, Hungry.
The Spatial Sound Institute is a research and development centre founded by 4DSOUND dedicated spatial sound technologies and practices based in Budapest, Hungary. Since its opening in October 2015, the Institute hosts a multidisciplinary program cultivating spatial sound as an emerging area of study.
In addition to presenting MONOM's own commissioned performance residencies in Berlin, MONOM hosts Spatial Sound Institute and 4DSOUND developed programs.
The series will be co-presented by MIRA Digital Arts Festival who's two main objectives are: to function as a platform for new creators as well as a showcase for world-renowned artists and to create unique immersive experiences through technological innovation and the interlacing of live music and visuals.